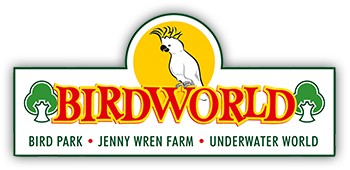 Situated 3 miles south of Farnham, Surrey on the A325, and easily accessible from the M3 and M25. Simply follow the brown and white cockatoo road signs. Postcode GU10 4LD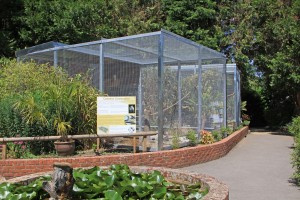 New Cockatoo aviaries, focusing on conservation (AKJ - 2018 visit)
Many parrot species are featured in this astounding attraction, founded by the Harvey family. Some 2000 species of birds and mammals are featured in total, many in landscaped and themed areas such as the Seashore Walk, the Temperate House and the Outback Landing. The Jenny Wren Farm allows children to get up close and personal with fascinating small farm animals, while the adjacent Underwater World includes many aquatic species. There are two groups of penguins, and flying displays featuring several species of birds, including parrots, are held whatever the weather.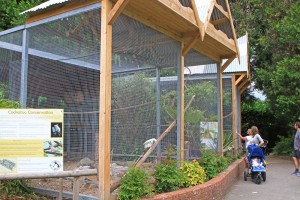 Extended cockatoo aviaries (AKJ - 2019)
Sadly last year's away day on a sunny Sunday 15th July 2019 was less well attended. We were unable to use the party room adjacent to the cafe, so there was no 'base camp' available. There were plenty of baby birds of various species, and there has been considerable expansion of the cockatoo aviaries. This year's event will be held on Sunday 19th July 2020, in a limited way, as things slowly get back to normal. There will be no reduced admission fees, and you must pre-purchase your tickets direct from Birdworld via their website - Birdworld Tickets
Once in the Park, please abide by social distancing rules, and there will be no big gathering of PSUK members.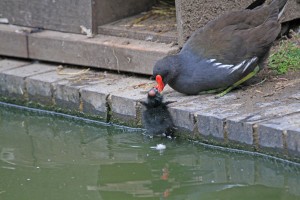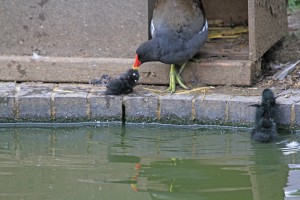 Anxious Moorhen parent rescues newly hatched chick! (AKJ)
Visit BIRDWORLD