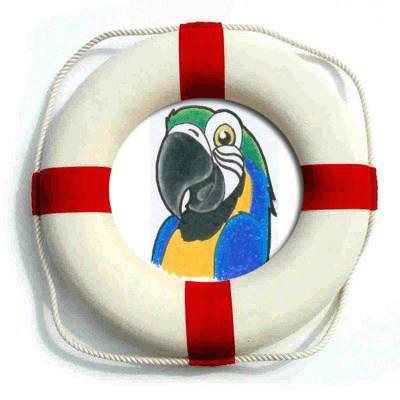 The 12th Parrot Lovers' Cruise set sail from Miami, Florida on 2nd November 2019, to visit Grand Cayman, Roatan, Belize and Mexico. Some 40 parrot enthusiasts from USA, Canada, France, Russia and the UK gathered on the luxury cruise liner Carnival Conquest, and enjoyed special parrot-related excursions to Queen Elizabeth II Botanic Park, Belize Bird Rescue and to Xcaret Extravaganza in Cozumel, Mexico.
Days spent at sea on-board the ship featured seminars presented by invited speaker Alan Jones, retired avian veterinarian and current Chairman of The Parrot Society UK. There was also a silent auction to raise funds for conservation, and a fun 'Murder Mystery' event on the last day at sea. All-in-all a fun event, with some interesting and friendly parrot enthusiasts. If you fancy a seagoing holiday with a difference, then think about next year's cruise - Parrot Lovers Cruise 2019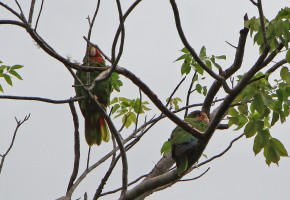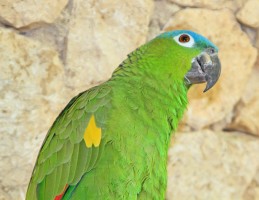 Cayman Island parrots (Amazona leucocephala caymanensis) in Grand Cayman's Queen Elizabeth Park;
Very colourful Mealy Amazon parrot in Xcaret Extravaganza.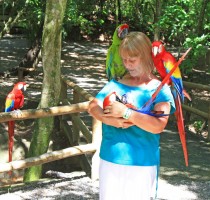 Hand-reared tame macaws as a visitor attraction in Gumbalimba Park, Roatan.
Others parent-reared and released into the wild.

Critically endangered captive-bred Belize Yellow-headed Parrots (Amazona oratrix belizensis)
awaiting release to the wild at Belize Bird Rescue
To sign up to our news letter please enter your email address in the box below