Parrot Awareness Week was launched in 2023 to promote improving welfare for pet parrot-like birds. Over the course of the week, our aim was to highlight a number of important themes with respect to parrot welfare in captivity, to help owners provide their parrots with the best care possible.
​
The week has been spearheaded by the Parrot Society UK a registered charity, in partnership with UK Pet Food and helped by a group of dedicated volunteers, including several avian veterinary professionals, to help get the information out there. The week culminated at the Pet Parrot Gathering - an event hosted by the Parrot Society and held at Stafford County Showground on the 8th of July 2023, featuring a symposium of talks from prominent figures in the field of parrot care and welfare, along with trade stands selling parrot related food, toys and equipment along with competitions and lots more! The week generated a lot of interest on social media, and the stand at the Pet Parrot gathering attracted a lot of visitors. Hopefully a good start for a great and valuable idea, to be built upon and repeated next year. A few pictures are shown below.
For more details go to Parrot Awareness Week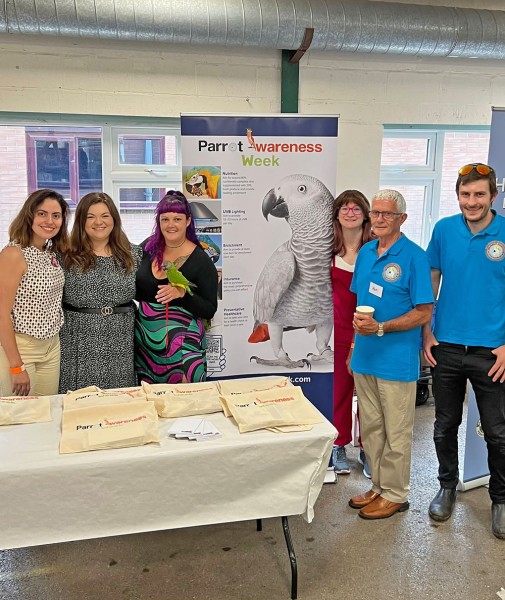 PAW team L-R: Sara Hormozi, Maddie Johnston, Reb Davis, Vicki Baldrey, Alan Jones, Tariq Abou-Zahr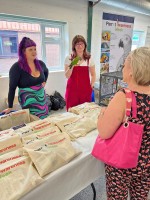 Visitors to the stand, with Reb and Vicki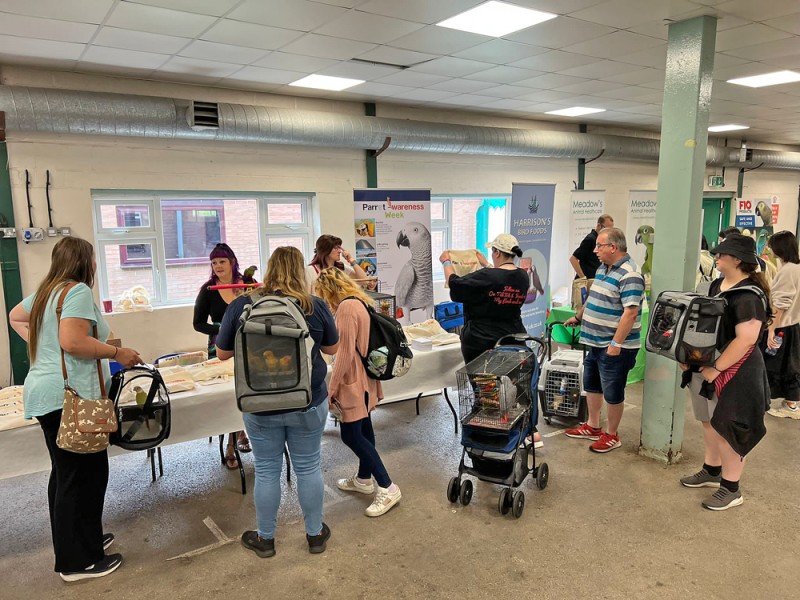 A lot of interest generated!