Are you interesting in keeping parrots or parakeets? Want to learn more about their housing, husbandry, feeding and general care? Then the following articles to be added over the next few days will help you out.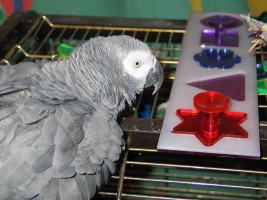 > Thinking of Buying a Parrot?
Consider carefully and do your research before you buy!
> A Complete Beginner's Guide
A guide for the new parrot owner
> Buyers Beware
The pitfalls of buying a bird - Caveat Emptor
> Suggested Pet Parrots
Recommended species for the novice parrot owner
> Parrot Passport
The Parrot Society UK offers a tailor-made Parrot Passport for your bird's identification
> Insurance for Parrots
Protect your bird against loss or injury, and veterinary treatment
> A Cockatiel as a pet
The ideal first-time small pet parrot
> See also Pet Parrots