Think Parrots is an event organised by Parrot Magazine for all keepers of Parrots.
The PSUK was present at the 2018 event with a stand promoting Parrot Conservation, and will attend again in 2019, on Sunday 9th June. For further information go to Think Parrots 2019
Membership can be purchased at our stand.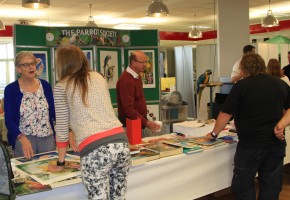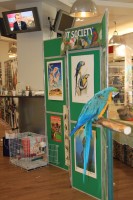 The Parrot Society UK stand at 2018 Think Parrots Show. Blue & Gold Macaw 'Max' standing guard (AKJ)
To sign up to our news letter please enter your email address in the box below