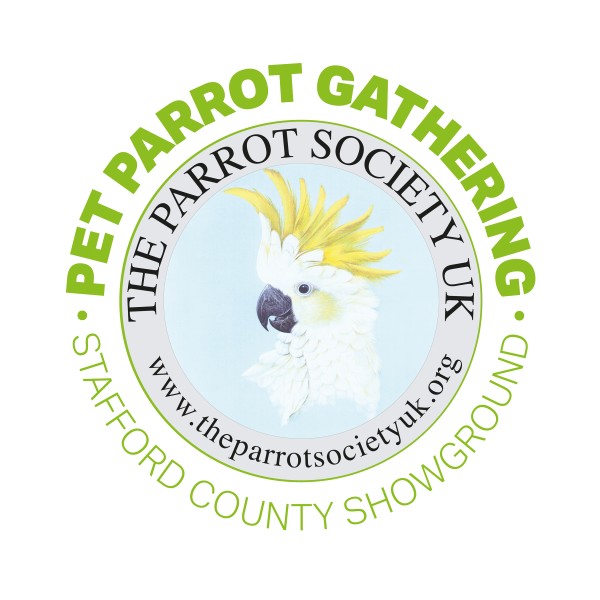 The Parrot Society UK new venture at Stafford County Showground for 2022 - The Pet Parrot Gathering! - was a very successful day, with a reasonable number of visitors, some great talks, and a couple of flying displays, with skilfully trained macaws. It was aimed at keepers of pet parrots, and was held at SCSG on Saturday 9th July 2022, from 10 am until 3pm. It was followed on Sunday by our regular The Summer Show, for our regular hobbyist breeders.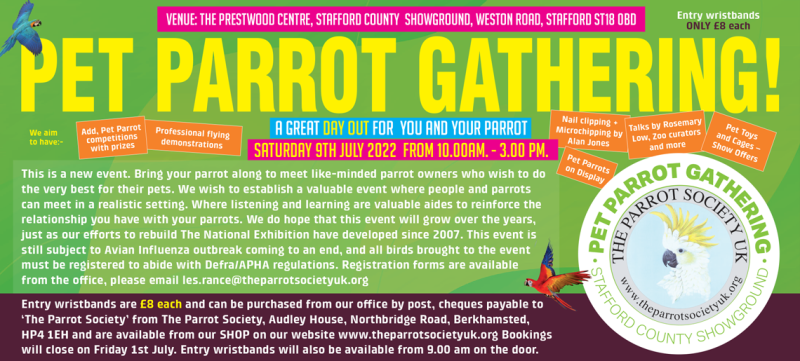 We are indebted to our sponsors and supporters, who generously helped to make this event a success.
The improvised lecture theatre was erected like an aviary, to contain the audience for the interesting variety of speakers. A somewhat Heath Robinson construction, but in the end very successful!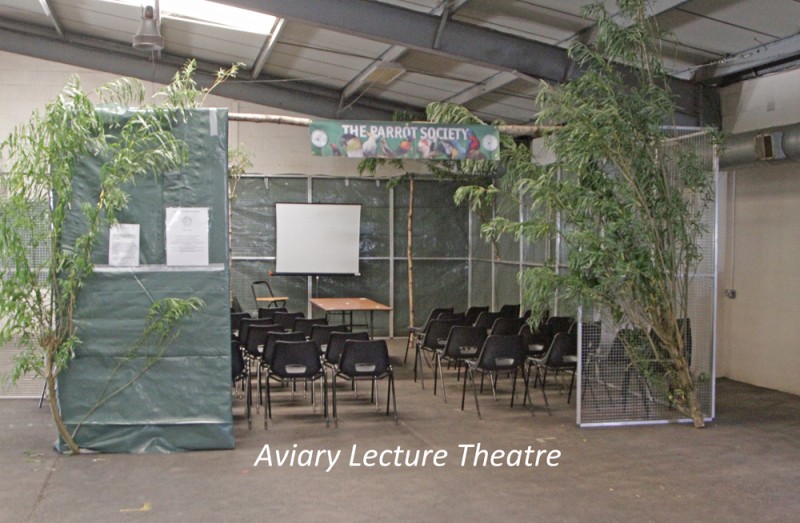 A very entertaining session was provided by Craig Young and his free-flying macaws, which flew through hoops of various sizes held by visitors of equally varying heights. One young attendee bravely held her ring aloft, with eyes tightly shut against the draught from the beating wings!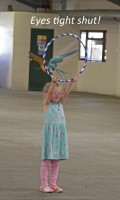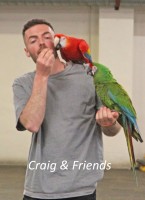 All-in-all a successful and enjoyable day.
Next year's event will be on Saturday 8th July 2023