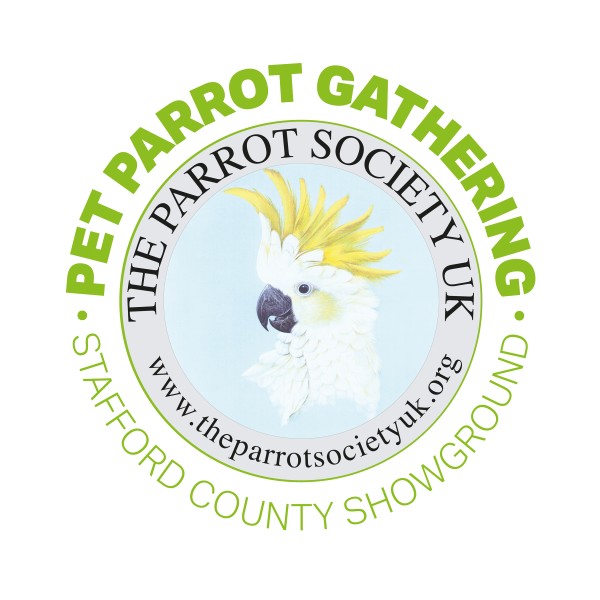 The Parrot Society UK new venture at Stafford County Showground for this summer - The Pet Parrot Gathering! - was a very successful day, with a reasonable number of visitors, some great talks, and a couple of flying displays, with skilfully trained macaws. It was aimed at keepers of pet parrots, and was held at SCSG on Saturday 9th July 2022, from 10 am until 3pm. It was followed on Sunday by our regular The Summer Show, for our regular hobbyist breeders.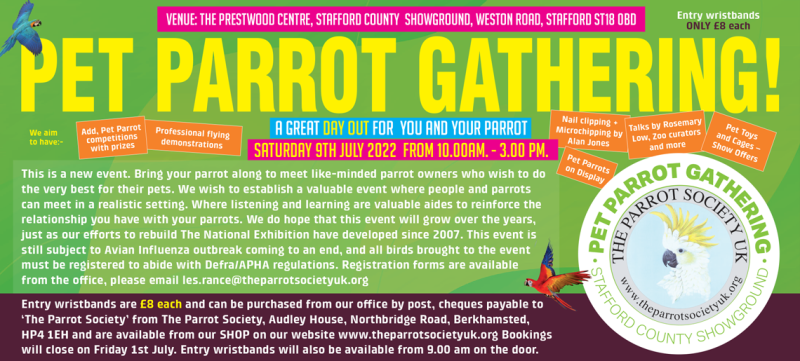 We are indebted to our sponsors and supporters, who generously helped to make this event a success.
Pictures will be posted imminently, but thesis definitely an idea we intend to pursue for the future!