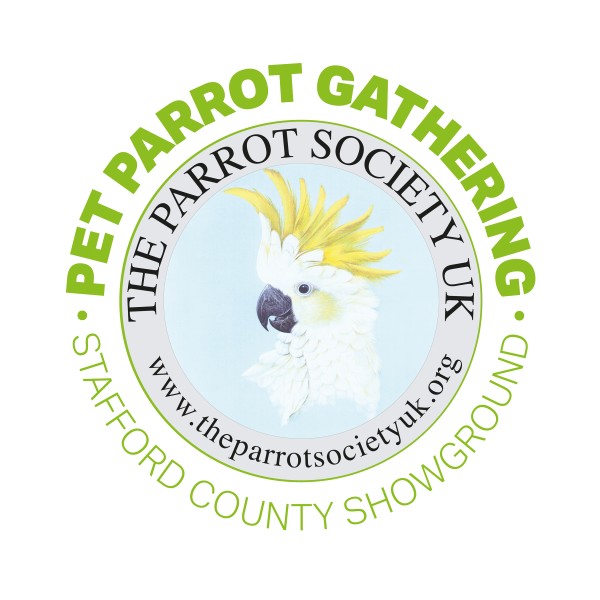 The Parrot Society UK has introduced a new venture at Stafford County Showground for this summer - The Pet Parrot Gathering!
This is aimed at keepers of pet parrots, and will be held at SCSG on Saturday 9th July 2022, from 10 am until 3pm.

This is the day before our regular The Summer Show, on Sunday 10th July, but will be for the benefit of Pet Parrot Owners, rather than our regular hobbyist breeders.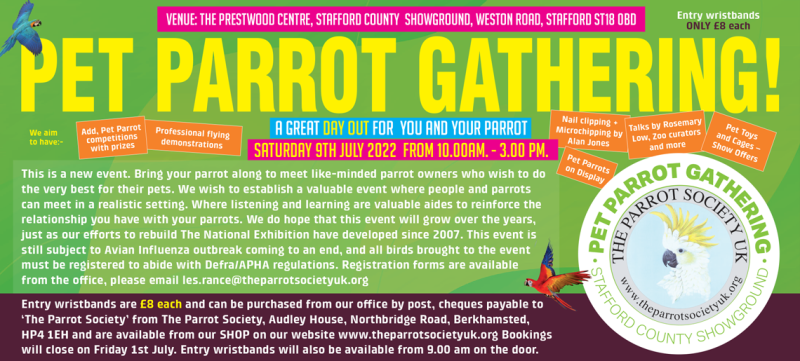 We are indebted to our sponsors and supporters, as listed so far, without whose help, this event would not be possible.
All of this dependent, of course, on the ongoing regulations regarding Avian Influenza, but so far should be OK. As indicated above, we hope to have professional flying displays, talks and demonstrations, display aviaries, and plenty of trade stands with toys, accessories, food and supplements for your favourite family parrots! More details will be added in due course, but in meantime, entry wristbands may be purchased via our Shop